Pre-order opening week is almost done! Although there was much lag, some server closure problems, and much forum whining, things are starting to settle down. At least until Thursday when the general population invades!!!!
As I have previously stated, my playtime is somewhat time limited due to needing to share a computer until I can build a new one next month. So I usually only get a few evenings a week to hijack my boyfriends computer while he works.
I had created a plan for myself this week with a few basic goals to complete. Complete opening mission, buy NPC tools for classes I wanted to level, make macros, travel across the continents collecting aetheryte outposts for future teleportation purposes, start conjurer, get pugilist to rank 6 for "second wind", and start leveling weaver. I also wanted to get Carpenter and Blacksmith to 10 for their passive abilities, but alas, time was too short.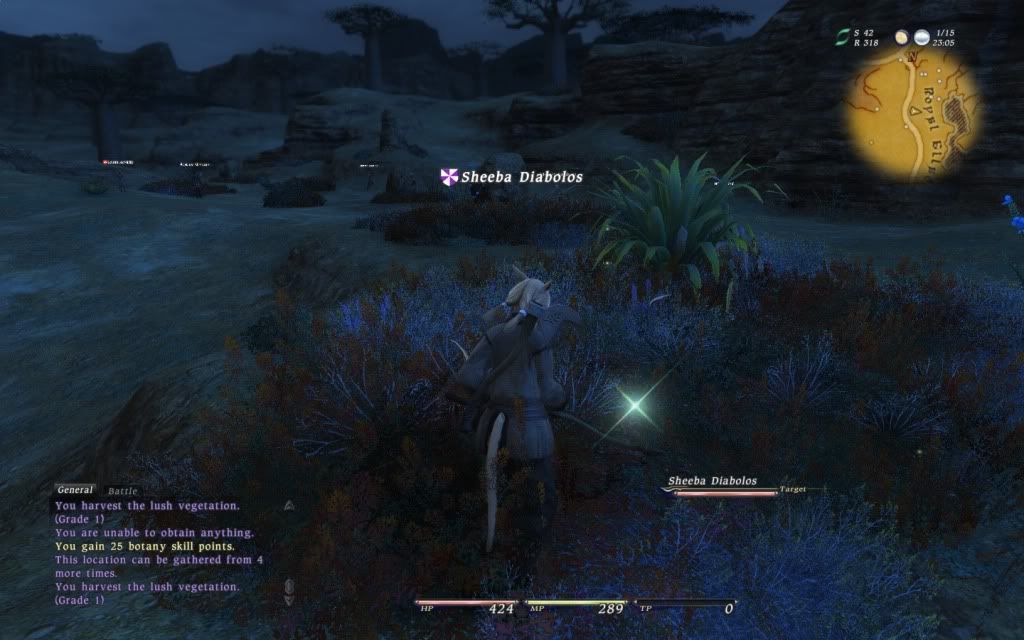 I also found it useful to start Botany during my travels across Eorzea. I was
limited to logging and harvesting closer to the three cities, but I still found it useful to maximize my time. I was also able to make some fletchlings with the materials I gathered. I didn't find much moko grass, but I did get some straw for hats later.
The run between the continents I found to be fairly easy, I stayed mostly to the road and gave the unfamiliar monsters fair room. I even saw my first cactuar on my way to Ul'Dah.
I am looking forward to reaching rank 10 on my weaver and experiencing the second storyline. I will post some pics when that gets accomplished!